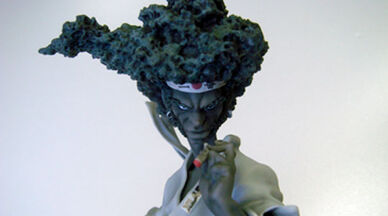 The Figurine is a toy model of a character. The figurines for Afro Samurai were only offered to the first people to pre-order the game. Figurine's include Afro and Ninja Ninja. There was an offer for Afro's figurine at GameStop and EB Games. There was an offer for Ninja Ninja's figurine at GameCrazy.
Ad blocker interference detected!
Wikia is a free-to-use site that makes money from advertising. We have a modified experience for viewers using ad blockers

Wikia is not accessible if you've made further modifications. Remove the custom ad blocker rule(s) and the page will load as expected.